---
UPCOMING EVENTS


BINGO
Tuesdays 7:30



There will be an RCAF Reunion to be held August 23/24/25, 2013 at the Delta Vancouver Hotel, located at 3500 Cessna Drive, Richmond, B.C
Contact Doug Baird at
dabaird@dccnet.com
Phone 604 886 3955 or Christina at
christina1942@shaw.ca
www.airdivisionreunion2013.webs.com
1 Air Division Family Reunion,(including BRATS) who served in the RCAF prior to 1981 , to include all 4 R.C.A.F Wings, Grostenquin, Marville, Lahr, Baden, Headquarters Metz, , Supreme Headquarters Allied Powers Europe,, Air Weapons Unit Sardinia, , Baden, Zweibrucken, 61 ACW Sqdn, 601 Communications Squadron, 4ATAF Ranstein, North Luffenham, England, 109 KU England, CF104 Maintenance, Gatwick, Langar, AFCENT Holland,
---


Friday Nights
Bar Open
---
Remembrance Day 2011
---
Awards Night 2011
---
The 70th Anniversary of our Charter
---
Funspiel 2011
---



Awards Dinner 2010



---


"Lest We Forget"

Jim Bishop saluting Wm. Rosenburg...buried in the

Gowganda

Cemetery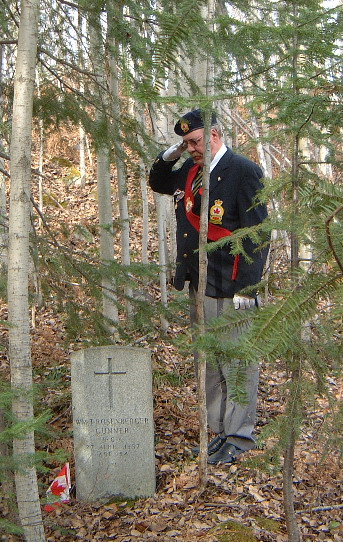 ---





Fallen Comrades



The small table set for one that is off on its own -- is reserved to honor our fallen comrades in arms.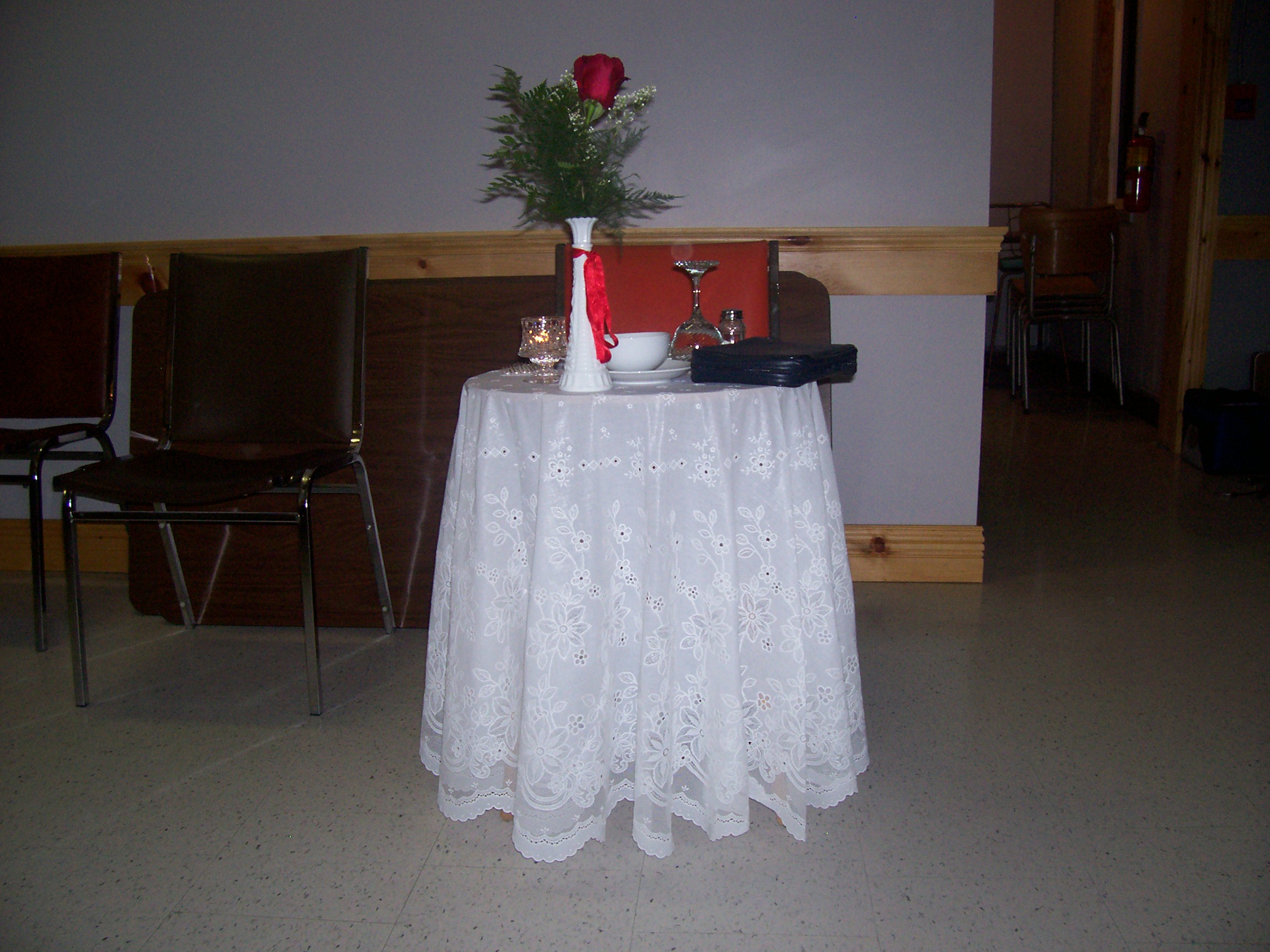 "The meaning of the items on the special table"

The table is round to show our everlasting concern for our fallen comarades
The tablecloth is white symbolizing the purity of their motives when answering the call to duty
The single red rose, displayed in a vase, reminds us of the life of each of our fallen comarades, and the loved ones who keep the faith
The vase is tied with a red ribbon, symbol of our continued determination to remember our fallen
A slice of lemon on a bread plate, to remind us of the bitter fate of those who will never return
A pinch of salt symbolizes the tears endured by the families of those who have sacrificed all
The bible represents the strength gained through faith to sustain those lost from our country under GOD
The glass is inverted, they cannot toast with us this time
The chair is empty, they are no longer with us
Let us remember AND never forget their sacrifice!
May GOD forever watch over them and protect them and their families.




---

---
Suggestions for other Legion-hosted events are always welcome.
Email us with your ideas.
---
Elk Lake Legion Executive

President

Barb Smith
First Vice:

Marco Cormier

Second Vice:

Mickey Major


Third Vice: vacant


Secretary -

Treasurer: Huguette Rodrigue




Sgt-At-Arms: Jim Bishop


Executive Committee Rita McMahon
Rita Wilson
Don McEachren
Gerry Cormier
Debbie cormier



Elk Lake Legion Telephone: 705 678 2269




Email:

elklakelegion@hotmail.com
---
Past Events Links
Ladies Night - 18 October 2008
Remembrance Day Parade and Service
11 November 2008
Honours and Awards Dinner
15 November 2008
Matachewan Legion Branch 386
Christmas Dinner and Awards
Night - 07 December 2008
Winners of the Remembrance Day
Poster Contest
Legion Parade - 2009
Legion Awards Dinner 2009
Funspiel 2010
Remembrance Day 2010

---
---